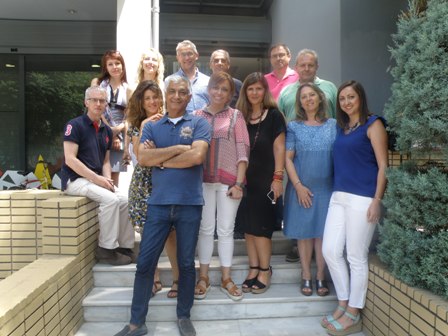 The second transnational partnership meeting took place on 27-28 June in the city of Larissa, Greece.
During the two-days meeting, the Q-Spirit partners discussed the usage of existing criteria, descriptors and indicators in quality assurance at provider level in the participating countries, as well as the coordination of stakeholders in the implementation of basic common quality principles.
Moreover, they presented research findings at national level concerning the activities of education providers to ensure quality in their organizations. Relevant systems and practices adopted by entities operating in other European countries were discussed, ideas and proposals were exchanged and the next stages of the project were carefully designed. Stay tuned for more updates!