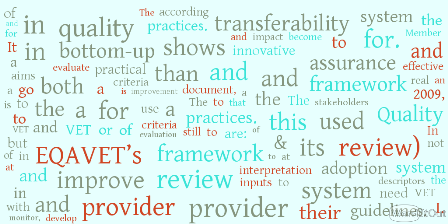 The kick off meeting of the European project "EQAVET in Practice" was completed with great success on 08-09 October, in Seville, Spain.
The overall aim of our three year program is to improve an existing European model for quality assurance in training which is based on the Common Quality Assurance Framework (CQAF) in Vocational Education and Training (VET) and is addressed to training providers.
During the two-day meeting, 7 organizations representing seven countries discussed about issues regarding quality assurance in Vocational Education and Training, the objectives of the European strategy and the coordination of stakeholders in the implementation of basic common quality principles. Relevant practices and systems adopted by other European countries were analysed by the consortium while they exchanged ideas and proposals in order to accurately design the next steps of the project. The next partnership meeting will take place in Larissa in June 2016.